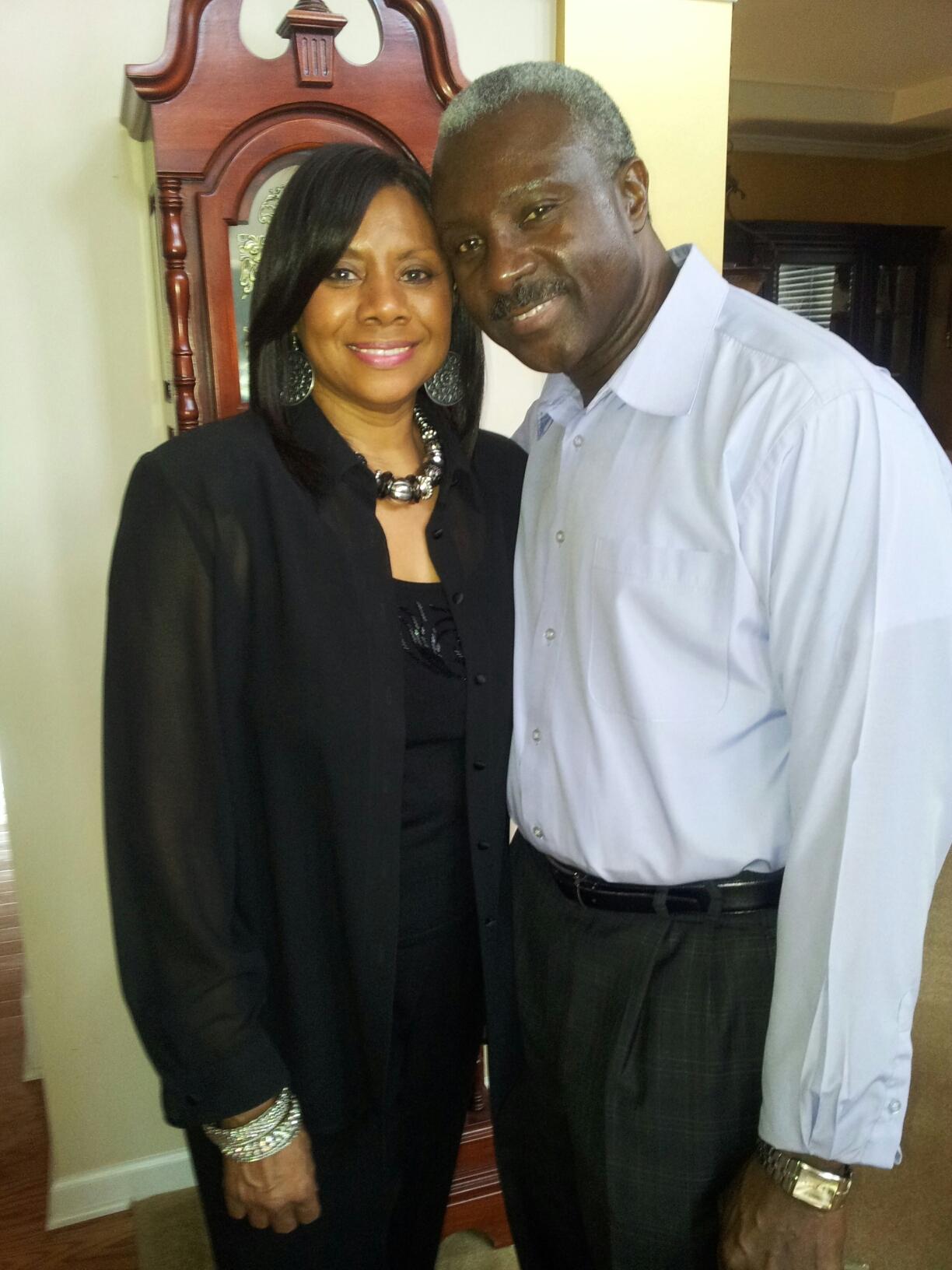 We welcome you on this glorious day the Lord has given to us. We trust that you will be blessed when you leave us today. We encourage you to embrace God's Word and presence in your life. Have a blessed day!
Pastors
Leander & Lois Robinson.
THEME:
THE YEAR OF
COMPLETION & TRIUMPH--
Pressing Towards The Goal
On Purpose, For Purpose!
Philippians 3:12-14 (NKJV)
12 Not that I have already attained, or am already perfected; but I press on, that I may lay hold of that for which Christ Jesus has also laid hold of me.

13 Brethren, I do not count myself to have apprehended; but one thing I do, forgetting those things which are behind and reaching forward to those things which are ahead,

14 I press toward the goal for the prize of the upward call of God in Christ Jesus.


STATEMENTS OF FAITH
WE BELIEVE IN...

THE SCRIPTURES:
The Bible is the inspired Word of God. (IITim. 3:16, I Thes. 2:13, II Peter 1:21)


THE GODHEAD:
God the Father, God the Son, and God the Holy Spirit. (Matthew 3:16-17)


THE SALVATION OF MAN:
The shed blood of Jesus Christ redeems us back to God. (Romans 3:9-10)


EXTERNAL LIFE:
Appropriated through the new birth. (II Cor. 7:10, John 3:3-5, I John 5:12)


WATER BAPTISM:
As an outward sign of an inward work. (Romans 6:4-5, Acts 8:36-38)


BAPTISM WITH THE HOLY SPIRIT:
To move and operate in the power of God. (Acts 1:8, Matt. 3:11)


SANCTIFICATION:
As a new creation in Christ, we must be set apart for the service of the Lord. (I Thes. 5:23)


DIVINE HEALING:
Jesus purchased it for us on the cross. (Mark 16:18, James 5:14-20, Isa. 53:4-5)


RESURRECTION OF THE DEAD:
Jesus will one day return for His church and those who are dead in Him will be resurrected and live and reign eternally with Him. (Acts 1:11, I Thes. 4:16-17)


THE LAKE OF FIRE:
We believe those who die without Christ are hopelessly and eternally lost and will be cast alive into the Lake of Fire. (Heb. 6:1-2, Heb. 9:27, Rev. 19:20, Rev. 20:10-15)


THE LORD'S SUPPER:
We partake of the Lord's Supper because it reminds us of what Jesus did for us. We believe the bread is symbolic of Christ's body and the drink is symbolic of His blood. (I Cor. 11:23-31)


THE LAYING ON OF HANDS:
We believe this is a present-day practice of the church for healing, blessing, to confer office, to receive the Holy Spirit and for ordination to consecrate. (Mark 16:17-18)
© Covenant Warriors Christian Center, Inc 2006-15--all rights reserved. Located in Greenville, Al.